ProfilingPro Certified DISC Virtual Coach (VC)
Soozy G. Miller, CPRW, CDCC, CDP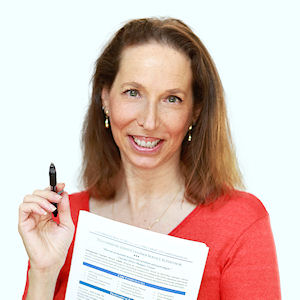 Soozy is a Certified Professional Résumé Writer, a Certified DISCstyle Communication and Behavioral Consultant, a Certified DISC Practitioner, a ProfilingPro Authorized DISC Administrator, a member of the Professional Association of Résumé Writers / Career Coaches (PARW/CC), and a recruiting consultant.
She has worked with hundreds of job seekers worldwide and boasts a 99% client interview success rate. Soozy works with clients to help them evaluate their leadership, communication, and soft skills to create better job search materials, to improve interviewing, and to better adapt to the new workplace, in addition to providing career exploration coaching for those in need of help with their career path selection.
Specifically, regarding the DISC process, as your Virtual Coach, Soozy:
Knows the complete navigation process of Online Assessment (OA) Account System
Knows how to garner word choices from the reports for showcasing in résumés, cover letters, LinkedIn profiles, and other marketing materials
Knows how to use the information from the report for interview preparation
Understands the recruiting industry, knows how recruiting software (ATS) works, and talks to recruiters about the latest trends
Knows how to guide résumé writers, coaches, and clients in applying the DISC concept and reports through the entire recruiting and hiring process
ProfilingPro Certified DISC Virtual Coach
SOOZY G. MILLER, CPRW, CDCC, CDP
• Identify your client's DISC communication style
• DISCover your client's personal (soft) strengths
• DISC interview and hiring process support
• DISC report translation / debriefing sessions
• Career transition DISC support
• Online Assessment (OA) Account Management