ProfilingPro Advisory Board (PAB)
"None of us is as smart as all of us."
- Ken Blanchard
The ProfilingPro Advisory Board (PAB) members have been selected.
It is my pleasure to announce, with gratitude and enthusiasm, that I have the benefit of channeling the wisdom and contributions from the group of professional colleagues serving on our charter board of advisors. My goal is to garner input from this select group of colleagues to help drive the continuing success of ProfilingPro and its Associates. Each advisor brings specific commonalities, yet distinctive differences to the team of board members. Each expressed his/her interest in volunteering as a ProfilingPro advisor by submitting a candidate application form, demonstrating a willingness to commit to the vision of "Helping Others DISCover Their Potential" and conveyed an awareness that a person can become more successful by helping others succeed!
Our advisors are representative of all ProfilingPro Associates; associated with ProfilingPro as Certified Professional Behavioral Analysts, Authorized DISC Administrators, Behavioral Consultants, and Communication Style Professionals with a specialization in the career industry.
The individuals on the board have:
Varying areas of expertise and business models,
Different levels of DISC knowledge, experience and confidence,
Unique communication preferences and behavior strengths (DISC styles).
The uniqueness of each person relates to all ProfilingPro Associates' and each shares the goal for acquiring enhanced professional development, business growth strategies, and ongoing success for self and clients.
"Leadership is having a vision, being able to articulate it so people around you can understand it, and getting consensus around a common vision."
- Steve Jobs
Meet our board
Ellie Vargo, MRW, CCMC
Ellie Vargo holds numerous professional credentials including Master Résumé Writer (MRW) and Certified Career Management Coach (CCMC). She earned a B.S. in Business Education from Bowling Green State University in Ohio and has taught business courses at the high school and adult vocational school levels.
Since establishing a successful independent careers practice in 1987, Ellie has helped thousands of job seekers leverage talents and strengths to secure rewarding positions across all industries. A ProfilingPro Associate and DISC Administrator since 2003, her resumes have been selected for publication in multiple books for job seekers and career services professionals.
She credits extensive personal job-search experience with preparing her for a career as a professional résumé writer. Initial careers as an executive assistant and high school business teacher exposed her to accounting and finance, manufacturing, sales, operations, human resources, law and education. Ellie continues to learn and grow, which keeps her fresh, vital and engaged. Her most recent credential, Certified Executive and Leadership Development Coach, provides with an expanded toolkit for working with executives.
Having once held a job that she loved so much she would have done it for free, Ellie has a passion for empowering clients to think big and make the most of their talents, strengths and leadership abilities to build careers that fulfill purpose and passion. Ellie helps clients achieve the careers of their dreams by inspiring them to dream big, providing the resources and tools needed to take action, and offering encouragement and honest feedback needed to maintain positive momentum.
Ellie's company website: www.NoteworthyResume.com
Jeri Hird Dutcher, CPRW, CPCC, CEIP
Jeri Hird Dutcher, President of Workwrite Resumes, brings 13 years of résumé writing experience to the ProfilingPro Board. Her writing career that began with a Bachelor of Arts in English spans newspaper reporting and editing, public relations, and career services. She founded Workwrite in 2005.
Jeri is a TORI-winning résumé writer with certifications in résumé writing, interview preparation, and job search coaching through the Professional Association of Résumé Writers and Career Coaches. She is a member of the National Resume Writers Association and Career Directors International, also serving on the CDI Education Committee. She is a contributing author of Contagious Optimism.
An Authorized DISC Administrator since 2007, Jeri coaches job seekers through career decisions, job search strategies, interviewing, and salary negotiations. She specializes in professional- and management-level job seekers and career changers who are at once creative and technical. Her clients often remark on her ability to put their thoughts into words, her compassionate and knowledgeable support of their job search, and lighthearted approach to coaching.
Jeri's company website: www.WorkWriteResumes.com
Joseph Roqueplot
Joseph Roqueplot has a Bachelor of Science Degree in Business Administration with a double major in Finance and Marketing and a minor in Economics. He has been with JaneCo's Sensible Solutions, a national career advancement firm and parent company of ProfilingPro, since January 2000 and is the son of owner, Jane Roqueplot.
With his drive and success in business education, involvement and understanding of entrepreneurial practices, and his accomplishments as a former football standout, Joe's ambition, determination, and positive attitude have proven significantly important with the development and continuing growth of the ProfilingPro division of JaneCo's Sensible Solutions.
Joe serves as the Chief Financial Controller at JaneCo's and ProfilingPro, ensuring the accuracy of invoicing and all other areas of accounting. He is consistently working on long-term budgets to ensure the financial success of the company and divisions, including the fiscal management of several independent contracting budgets and earned the sole responsibility of the successful oversight of one $475K project. When not involved with budgeting and investment strategies, he is always a valuable member of the JaneCo team through his help on large projects. He is appreciated for his high attention to detail that adds to the quality of services the company offers with his marketing skills and design talents.
Karen McMahan, CPBA, JCTC
Karen McMahan is President of Do-It-Write, Inc., a career marketing services firm in Durham, NC. Since founding the company in 1989, Karen has coached countless executives, professionals, early career clients, and entrepreneurs in diverse industries. Her services span the realm of career development, career branding, résumé and cover letter writing, interview preparation, salary negotiation, networking, job search skill-building, social media profile development, and other career issues.
Karen is known for her creative insight, cross-disciplinary knowledge, and ability to quickly diagnose obstacles and formulate winning strategies to help clients achieve their own personal definition of career success. She has guided clients throughout their professional careers, from transitioning to other careers, industries, or companies, to advancing in their current career or simply improving their job performance.
In 2005, Karen earned her credential as a Certified Professional Behavioral Analyst (CPBA) from Target Training International and has taught CPBA certification exam preparation teleseminar courses for ProfilingPro DISC administrators. She also earned her International Job and Career Transition Coach (JCTC) credential in 2001.
Karen received her B.S. in Biology and Spanish from the College of Charleston and completed all but the thesis for a Master's in Spanish from the University of North Carolina at Chapel Hill, where she taught undergraduate Spanish for two years as a graduate student. She is past president of the Research Triangle Park Rotary Club and past Assistant District Governor for Area 7, Awards Chair, Publicity Chair, and Literacy Chair for Rotary District 7710. Karen is an active member of the Triangle Society for Human Resource Management (TSHRM) and past member of TSHRM's Membership Committee. Prior to founding Do-It-Write, Karen spent several years in technology sales and healthcare.
Karen's company website: www.Do-It-Write.com
Kevin Tucker M.A., MCD, CCM, PHR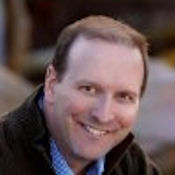 Kevin Tucker, Managing Director of CoachKevinTucker.com, has a passion for helping people find the career they have always wanted! With a dual Masters in Human Resources and Management---and a rich employment background, Kevin's expertise has helped many people coast-to-coast and from the Arctic Circle to Argentina successfully navigate the choppy waters of career transition.
In addition to being a ProfilingPro Associate and a Trained Behavior Consultant for DISC Assessments since 2004, Kevin is also a Credentialed Career Master (CCM) through Career Thought Leaders and a Master Career Director (MCD) through Career Directors International. He is an active member of International Coaching Federation (ICF) (former local charter board member), Society for Human Resource Management (SHRM), and Toastmasters International (current local board member).
Kevin is a contributing subject matter expert for Gannett Company (publishers of USA Today) as well as a career subject resource to the Walter Cronkite School of Journalism and Mass Communication at Arizona State University.
Kevin gives back to the community by sharing job search strategies with local job seeker groups as well as leading workshops on a variety of career topics for veteran's organizations.
Kevin's company website: CoachKevinTucker.com
Marcia Baker
Marcia Baker is a Certified Social Media Career Strategist, résumé writer, and interview coach who partners with individuals in career transition. As a business owner for the past 10 years, Marcia has provided a variety of career-related services, resources, and tools for federal and non-federal jobseekers. She has a passion for helping others fulfill their career goals; her success rate comes from providing personalized service and preparing compelling documents that capture attention.
A ProfilingPro Associate and DISC Administrator since 2005, Marcia is also an active member of The National Résumé Writers' Association, currently serves on the association's marketing committee and formerly served as the IT Chair on the Board of Directors. She is also a member of Career Directors International, where she has served on the education and conference committees.
Marcia's résumés have been published in several career-related books and her writing talents are extended as a regular contributor to the NRWA's biweekly newsletter. In addition to working one-on-one with clients, she conducts résumé workshops for nonprofit groups and résumé evaluations at job fairs in the Washington, DC metropolitan area.
Maria Hebda, CCMC, CPRW
Maria Hebda, is a Certified Career Management Coach (CCMC) and Certified Professional Resume Writer (CPRW) with a BBA in Business. Since 1997, Maria has been and continues to be a member of the Professional Association of Resume Writers & Career Coaches, National Association of Resume Writers', Career Directors International, and Career Coach Academy. In addition, Maria became an authorized DISC Administrator and active member of ProfilingPro in 2004, providing her personal resume writing clients with behavioral analysis assessment materials to help them learn which unique values their behavioral style brings to the workplace—and how they can utilize this information to communicate it to appropriate hiring authorities.
As a credentialed career professional, Maria truly understands the benefits and value she can provide her clients and has been leading individuals to career success since 1997. After a few short years in business, she realized that the public really was not aware of "certified" career professionals, its industry, or the true value and benefit of working with a credentialed career coach or resume writer. Maria's realization of the need for a comprehensive resource for those who want to take their career to the next level is what inspired her to make this resource a reality.
Educating the public about credentialed career professionals and the "careers" industry overall to deepen their understanding about the value and benefits of working with certified career professionals and provide the public with additional informational resources to help people achieve their career goals was the need Maria wanted to meet, which she did.
Maria launched CertifiedCareerCoaches.com and CertifiedResumeWriters.com—the first and only exclusive websites of its kind in 2001 and has brought them together under one roof and recognized as "THE CAREER EXPERTS" in 2012.
In efforts to support her peers, Maria continues to build the network of THE CAREER EXPERTS to cater to the needs of people who are seeking career expert advice and professional career services for career advancement by connecting them with certified career coaching and resume writing experts who can meet their specific career service needs.
Michael S. Levy, USAF Retired, CPBA
Michael S. Levy has more than 25 years of combined expertise in Leadership and Management positions, with 20 of those years serving in the U.S. Air Force at various continental U.S. and oversea locations. His final tour was a classified location where he held a Top Secret Security Clearance.
After retirement from the service he entered the civilian sector and experimented in different types of occupations that included Financial Advisor, College Level Adjunct Teaching and Public School Substitute Teaching. Two years later Michael accepted an offer as a Career Advisor for a privately-owned corporation. He assisted hundreds of mid and upper level clients achieve meaningful employment through job skill development and preparation.
Relocating back to the East Coast; Michael decided to start his own Employment Coaching and Resume Writing business. His company offered organizational training using the sophisticated DISC profile tool. He also offered professional resumes and job skills necessary to land the right job. He stayed in employment services as a workforce manager working with the state employment agency and a regional manager with a state disability job services contract vendor.
Michael's longevity in job services has been extremely rewarding and he decided to take his skills and passion for business to a new level. His personal life provided him the opportunity to create a start-up background screening services company. Verify Network, LLC is his Tampa, FL based company that provides small company customer service while offering large company products. His company has a lot of benefits that puts it ahead of the competition. Powered by Background Screeners of America, a national leading on-line screening service company, he provides clients the most accurate and efficient background screening ordering system at cost effective pricing. It is the only provider offering the Defender Series packages customized for any particular company. Clients can elect to run reports themselves or have Michael's staff handle the busy work.
As a Certified Professional Behavorial Analyst, Michael continues to provide seminars and workshops to organizations using the DISC model. His Company is FCRA compliant and provides clients with all the forms and guidance necessary in hiring.
Michael's company website: www.verifynetwork.com
Norine Dagliano, NCRW, CFRW-CC
Norine Dagliano is the face and talent behind ekm Inspirations, the résumé writing, coaching and job search training business she launched in 1999. A Nationally Certified Résumé Writer (NCRW), Certified Federal Résumé Writer-Career Coach (CFRW-CC), ProfilingPro Associate and Independent Job Search Coach for CareerBuilder, Norine specializes in providing tools, direction, insight and advice that help job seekers overcome the anxiety of looking for work.
With more than 25 years of career-industry experience, she has worked with thousands of professionals in career transition, whether by choice or circumstances. Leveraging knowledge and skills gained through personal experience and on-going professional development, she guides job seekers through the process of developing and executing a strategic job search plan and turning job interviews into job offers.
Norine complements her innate ability to quickly identify a client's strengths and job search challenges with the powerful information gained from the various DISC assessments. She uses analogies, with a sprinkling of humor and a common sense approach, to build confidence and empower clients so they can achieve their goals. Her specialties include: résumé writing, job-search planning, interview coaching, career and behavioral assessments, launching new careers, and making a career change.
Norine is a member of The National Résumé Writers Association and the NCRW Certification Commission, Career Directors International, and the Career Thought Leaders. She has spoken at numerous professional association meetings and conferences, including a four-time presenter at NRWA conferences.
Sari Neudorf, CPRW, CEIC, CPBA
Sari Neudorf founded SDN Consulting in 2006, resulting from the experience she had assisting colleagues and friends with their résumés and interviewing tips to successfully get hired.
Her ability to decode a client's work history by asking questions to uncover transferable skills necessary to convey value on paper and during interviews comes from insights gleaned from their DISC results and firsthand experience in the pharmaceutical and medical industries, where she held numerous positions, beginning as a sales representative and working her way up to a district manager with multiple responsibilities. Before embarking on her career in medical sales, she taught in the St. Louis County school system and still holds a teaching certificate in the state of Missouri.
Sari's credentials include a Bachelor of Arts in Education from Stephens College in Columbia, Missouri. She is a Certified Professional Résumé Writer (CPRW), Certified Employment Interview Consultant (CEIC), and Certified Professional Behavioral Analyst (CPBA).
She is a past board member of the National Résumé Writers' Association, member of the Professional Association of Résumé Writers and Career Coaches, Career Development International, and ProfilingPro.
She continues her ongoing education in an ever-evolving industry and her mission is to assist others in identifying their strengths and achieving their career goals.
Wendy Haylett, CPRW, CPBA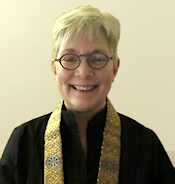 Wendy Haylett has an extensive professional and personal writing background, as a resume writer and member of the PARWCC since 1985, and as a freelance writer, poet, and blogger. Her professional writing assignments include marketing content, sales collateral, biographies, artist statements, newsletter articles, organizational blogs and promotions, and thousands of resumes, spanning all industries and professional levels.
Resume specialty areas-with significant experience in senior management and executive (C-level) resumes-include information technology/information management, engineering/sales engineering, healthcare, science, manufacturing, operations, sales/business development, marketing, engagement/practice management, project/program management, arts, media/broadcasting, corporate communications, public/community relations, and not-for profit.
Prior to her career as a resume writer, Wendy worked in television broadcasting, as a F.C.C. First Class Engineer and Production Director for WJW in Cleveland, Ohio and WOKR (currently WHAM) in Rochester, New York. In the transition between broadcasting and resume writing, she was a Writing Center Coordinator and Writing Tutor at the State University of New York Empire State College.
Wendy is a Certified Professional Resume Writer (CPRW) and an Authorized DISC Administrator / Behavioral Consultant. She is enrolled in the Resume Writing Academy (Wendy Enelow & Louise Kursmark), preparing for the Academy Certified Resume Writer credential. She is a member of Career Directors International, The National Resume Writers' Association, and the Professional Association of Résumé Writers & Career Coaches.
Former Member
Bernie Noel, CARW, CJSS (Retired)
Bernie Noel is a Certified Advanced Résumé Writer (CARW) and Certified Job Search Strategist (CJSS) with a Master's in Counseling and focus on Career Counseling. He is a member of Career Directors International and The National Résumé Writers Association, as well as an Associate with the Career Thought Leaders.
Bernie has been active in the careers industry more than 25 years. His experience encompasses President of an Executive Recruiting firm for 10 years, Senior Consultant for a Career Marketing firm, and two years as a Career Consultant with Right Management and Career Curve.
Earlier in his career, Bernie worked as a Vocational Rehabilitation Counselor (VRC) for five years in a state and federal program that served clients with emotional or physical disabilities. In this role, he researched, purchased, administered and evaluated multiple assessment tools to guide his clients.
Over the last 8 years, Bernie successfully launched and currently manages a résumé-writing and career-coaching firm, Career Mentors, LLC; joined the ProfilingPro team of Associates and DISC Administrators, and began working as a contract résumé writer for The Ladders. Bernie's next project is to earn the Certified Career Management Coach credential through The Academies, which he began May 6, 2013.